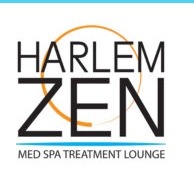 HARLEM
ZEN
NEW YEAR'S SPECIAL
Get the $20 Zen Peel + Full Facial of Your Choice $99
Total value of this special is regularly priced at $195.
1- Zen Peel valued at $60.
2- Plus a full length laser facial of your choice valued at $135 - $140. Choose from any of our complete facials.
3- The laser works down deep eliminating p-acne bacteria (that cause breakouts) and unwanted hair, shrinking the oil glands and creating line-filling collagen
4- THEN the peel works on the surface of your skin to create cell turnover and up your glow factor. Pairing with the laser will super-charge your results and deliver a longer-lasting benefit.