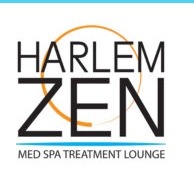 HARLEM
ZEN
SKINCARE STIMULUS PACKAGES
SMALL AREA LASER HAIR REMOVAL 6-PACK $350
Total value of this special is regularly priced at $420 without the Bonus.
1- LIMITED TIME SPECIAL! Ensure your results with a bundle of services.
2- SIX gentle laser hair removal services for ANY SMALL Area. Yes - That's right - You aren't required to purchase a package for each area you'd like to treat. Any Small Area will do.
3- Spread your treatments over several months or use all iin a single day.
4- YOUR SKINCARE STIMULUS COMES WITH A BONUS FREE MICRODERMABRASION TREATMENT FOR THE AREA ($Value $70 - $120)